When it comes to deep drawing tools, there are various metals and alloys to choose from. However, for experienced manufacturers the choice is easy: Read why aluminum bronze such as AMPCO® 25 is the perfect fit for deep drawing tools.
Deep drawing is one of the most important processes in many different production areas. It is very often used in the automotive industry. The vast majority of body parts for motor vehicles are manufactured by deep drawing, among other processes. This process offers numerous advantages: The resulting hollow bodies impress equally with high strength, excellent stability, and good flexibility. In addition, the process can be used in series production and even complex shapes are no problem with deep drawing.
What to consider in deep drawing
Although deep drawing is widespread and enjoys great popularity, errors occur time and again in the process. For example, hollow parts can be permanently damaged if used incorrectly. For example, the drawing ratio - i.e. the combination of blank diameter and cup diameter - must be precisely defined and optimally related to each other. Otherwise, the hollow body can be damaged. Accordingly, correct pre-calculation - especially for complex shapes - plays a central role in deep drawing.
However, damage can occur even if everything has been calculated correctly. A high level of quality control is therefore central to detecting defects at an early stage. In addition to an accurate pre-calculation and careful quality control, there is another important parameter to prevent defects and problems during deep drawing: the choice of the tool material.
Tools for deep drawing
Typically the process of deep drawing involves a certain set of tools: a punch, blank holder, and a deep drawing die. These tools can be made of different materials – but choose wisely as not every material has the necessary properties to be used reliably and guarantee the maximum quality of the end product.
Image: Schematic view of deep drawing tools
For example, cast iron may have good sliding properties, but the rate of wear of the tool is far too high. And even though tools from hardened steel have satisfactory working lives, they frequently suffer from pick-up. Although coatings may help short-term, they are no long-term solution. So why not choose the best tool material for thermoforming right from the start?
Aluminum bronze and deep drawing – a perfect fit
Typically when it comes to deep drawing, you want your tooling to have three general requirements:
Good sliding property: A good sliding property is needed in order to grant a high forming ratio and to ensure excellent product quality.
High hardness: To ensure a long service life, the tools need to have a high hardness.
High resistance against elastic deformation: This property is crucial to ensure a great shape precision of the end product.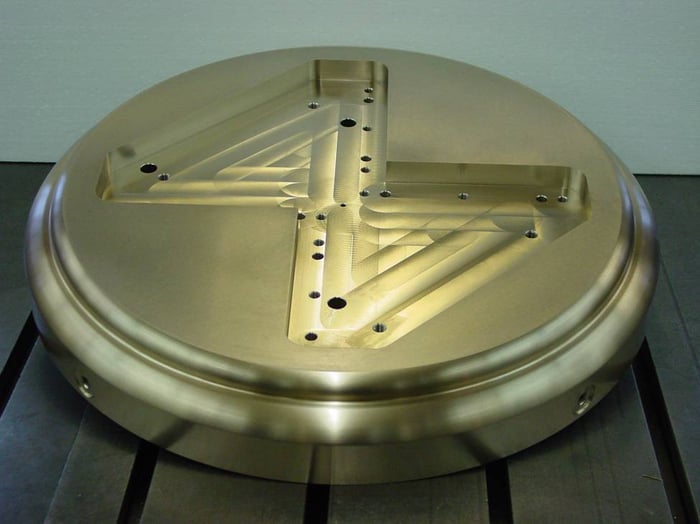 Image: Deep drawing die made of AMPCO® 25
This is where aluminum bronzes such as AMPCO® 25 shine. Thanks to the unique Microcast® Technology the alloy combines very high strength and hardness with a remarkably low resistance to friction. Furthermore, no special arrangements are necessary to prevent oxidation thanks to the exceptional resistance of all AMPCO® materials to corrosive or atmospheric influences. An analysis of the «Institut für Umformtechnik» in Darmstadt, Germany document the advantages of AMPCO® alloys compared to conventional materials:
Compared to tool steel, the AMPCO® alloys offer less friction, no galling, and easier modification thanks to tool manufacturing without heat treatment.


Compared to commercial bronze and nickel alloys, the AMPCO® alloys offer higher hardness and quality due to homogeneous microstructure and overall better sliding properties and lower wear.


Compared to coated materials, the AMPCO® alloys offer a clear definition of the wear area and changes in geometry are possible at any time, thus proofing that the best coating in the world is the one you do not need.
Want to learn more about metal forming and why aluminum bronze is the right choice for your deep drawing tools? Download our free technical paper «Material guide for each metal forming process » now.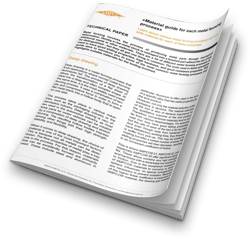 ---