Wear parts are crucial for the operation of every plant – and especially in such a challenging environment like a steel mill. But what exactly are wear parts?
By definition, wear parts are the parts of the equipment, which shall be replaced under preventive maintenance. Therefore, in contrast to durable goods, wear parts are intended to be consumed and hence changed from time to time. The intervals at which a wear part must be replaced can hereby vary from part to part.
In the steel industry as well as in other industries, wear parts fulfill a great use. Companies need to plan ahead to ensure their operations are constantly running consistently and as efficiently as possible. Downtimes can be a great problem and lead to a severe drop-off in productivity and therefore may also result in an economic loss. Hence, it is vital for any company to maintain peak productivity. The correct use of wear parts can hereby make a significant difference.
Wear parts for steel mill equipment
Wear parts are especially crucial in a challenging environment like the steel industry. Until steel reaches its desired shape, the huge and very heavy steel blocks usually travel a veritable odyssey. Hence, the whole equipment in a steel mill including the wear parts has to withstand enormous loads. Companies are therefore dependent on reliable wear parts for all stages of production as they find application in various production steps.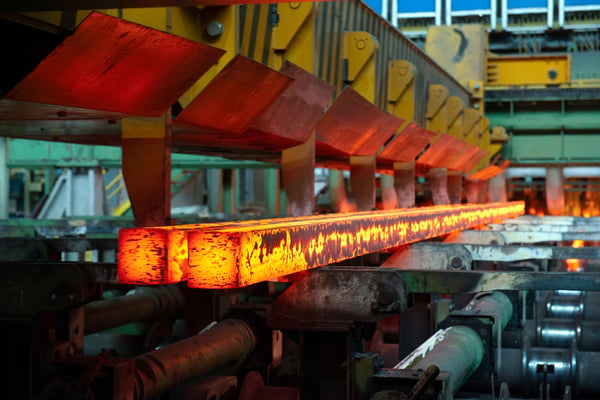 Picture: Blocks of steel on their odyssey through the steel mill
Suitable materials for wear parts
Manufacturers are looking everywhere for the slightest productivity gains: automation, increased workload, and last but not least reduced downtimes due to maintenance. Wear parts from different materials and suppliers can differ. Manufacturers desire wear parts that last as long as possible so that there are as few interruptions as possible due to maintenance or replacement work. There are different sizes that can have an influence on wear. These include, for example, adhesive wear, abrasive wear, surface fatigue, fretting wear, erosive wear, and corrosive wear.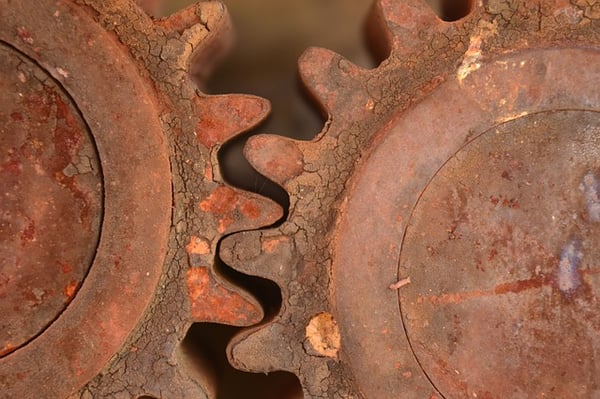 Picture: Gears affected by corrosive wear
Hence the key to a durable and high-quality wear part is its hardness and toughness as these characteristics are the fundamentals for a wear-resistant material. Therefore, common materials that are used for wear parts include alloy irons such as high chromium irons, quenched and tempered steel, manganese steel, or copper alloys like bronze.
Wear parts made of aluminum bronze
Wear parts made of bronze have always played a crucial role in steel mill equipment. There are a lot of different bronze alloys out there, all of which provide the machines in the steel industry with highly dependable wear parts, including bushings, wear plates, and many more! One of the most wear-resistant bronze alloys, though, is aluminum bronze.
Due to its high tensile strength in combination with a low coefficient of friction when mated with moving elements made of hardened steel, aluminum bronze is hard to beat when it comes to wear resistance. Furthermore, the alloy has the ability to function even under very high temperatures and is hence perfectly suited for any harsh environment. These properties are especially useful in the steel industry, which makes aluminum bronze the alloy of choice for many steel manufacturers.
Wear plates and bushings from AMPCO METAL
Thanks to over 100 years of experience AMPCO METAL has developed the unique MICROCAST® manufacturing process which allows for optimal control of grain size, density, and dispersion. This leads to the rugged and unmatched wear resistance of all AMPCO® alloys.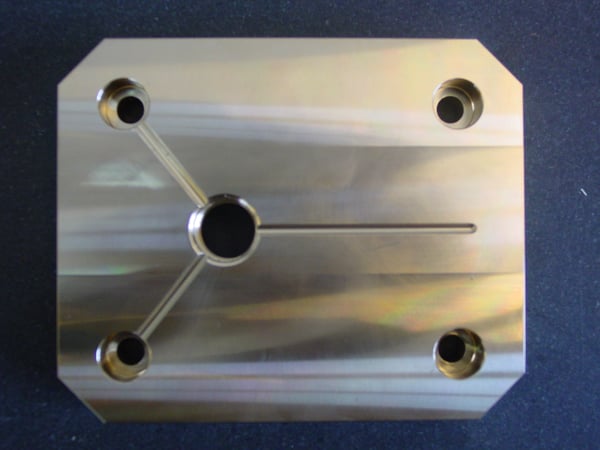 Picture: Wear plate Coilermandrel made of AMPCO®18
AMPCO METAL produces wear plates, bushings, and other wear parts for companies in the steel industry. But AMPCO METAL is not limited to wear parts: Drawing on the long expertise, AMPCO METAL is the world's leader in the manufacturing of finished machined parts and is able to produce any workpiece according to your specifications and drawings.
Want to learn more about how companies in the steel industry can benefit from AMPCO METAL's aluminum bronzes? Download our free case study «How AMPCO METAL creates value in the steel industry» now.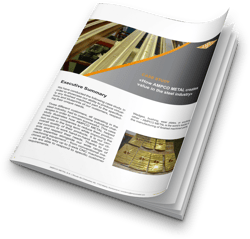 ---